Welcome to Regenerate-RISE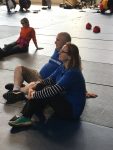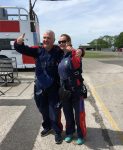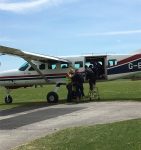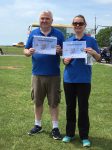 On Saturday, 1 June 2019 Julia our Chief Operating Officer and Martin our volunteer with RISE SW11 jumped out of a plane to raise funds for our new Reablement Centre.  Each one was tandem with a Red Devil Parachutist and they left the plane at 14,500 feet (2.7 miles) high and tumbled through the air at 120 mph for 60 seconds before the instructor pulled the cord for the parachute which reduced their speed to  17 mph and they glided back to earth!  They raised an amazing £4000 which is absolutely incredible - thank you to everyone who sponsored them and thank you to Julia and Martin for being so brave.
Regenerate-RISE is fundraising to build a 10 bed Reablement Unit in the heart of Putney to alleviate the bed blocking crisis that currently exists across the UK in the NHS.  If you would like to donate towards this, please go to the Just Giving page on this website.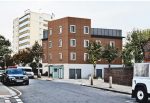 If you are a local Company and would like to sponsor the new Centre, please contact us at
sw15@regenerate-rise.co.uk
---
---
The new Rise Reablement Centre.
Click
on the panel below to play.